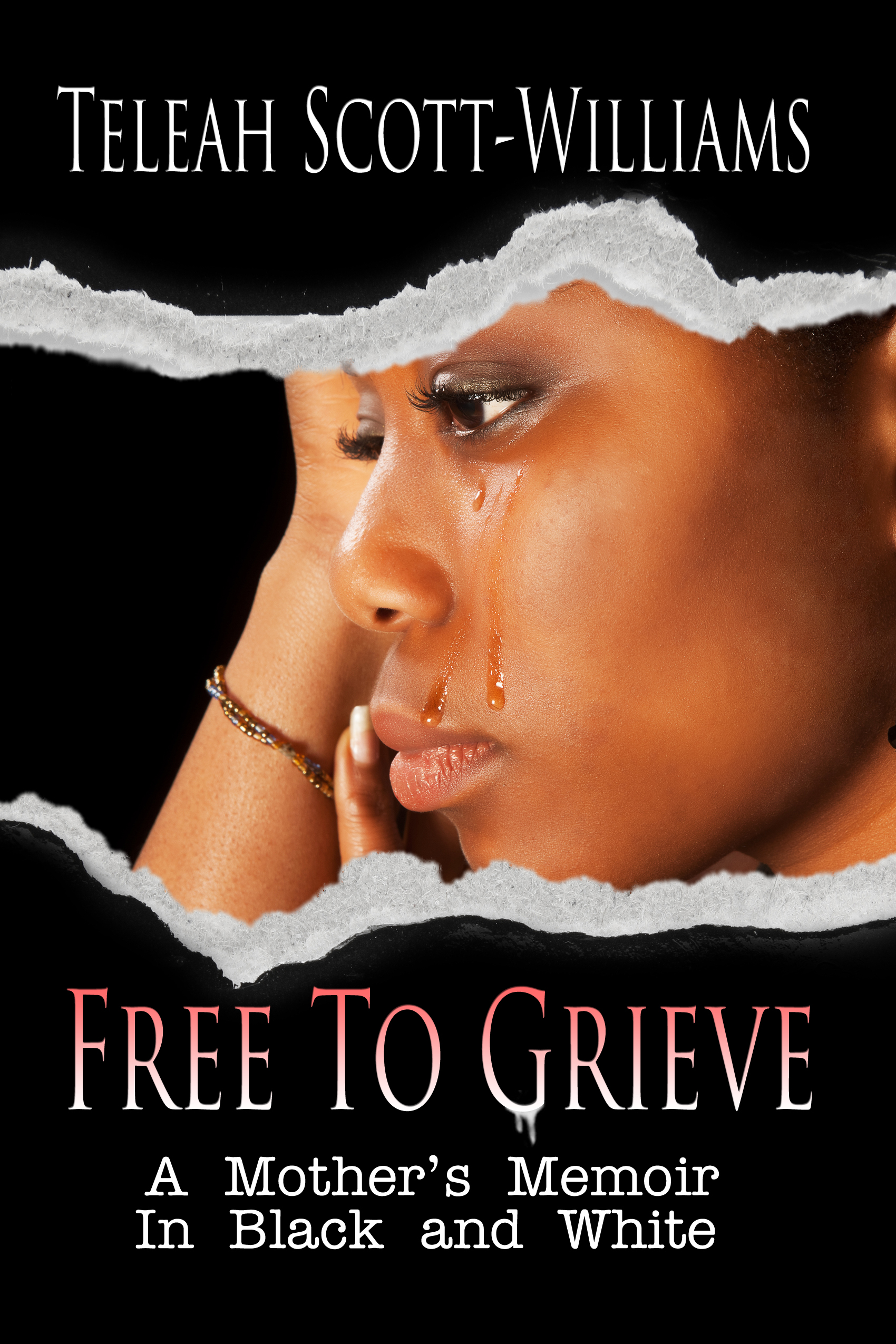 Last week this time, I was up preparing to bury my beloved grandmom. Maybell Butler- Brown was officially welcomed into the pearly gates on Wednesday, January 16, 2013. While, I knew it was going to happen I was still not prepared. I had so many questions and wanted to place blame on so many. The hospital had truly made a mistake but why didn't God fix it.
I had the privilege of reading Free to Grieve- A Mother's Memoir in Black and White and found so many answers. This memoir is a compelling narrative of what a mother, Teleah Scott- Williams, felt over the sudden lost of her 16 year old son.  With each page, I was soothed by the personal excerpts of her journey and how she made something positive out of his death.
One excerpt truly left me in tears because it tugged at my heart and showed me that Angels do exist. Right after the New Year, I shared with you a story about my real life Super- Hero.  I need to amend that story and also give thanks to my angel, Maybell Butler-Brown. I truly believe my grandmom woke my son with a kiss so that he could rescue his sister.
Teleah Scott-Williams started  the Timothy Q Scott Foundation, in honor of her fallen son. This foundation spreads awareness about Sudden Cardiac Death in young athletes. Please support this mission by spreading the word, make a donation and sign the petition.
I signed the petition. Did you?